Catch of the Day: See why Sexy Fish Miami is a Must-Visit
Get ready to dive into a sea of glamour, flavor, and style at Sexy Fish Miami, the ultimate fairytale destination in Brickell.
Updated Apr 11, 2023
Attention, Brickell foodies and cocktail lovers: there's a new restaurant in town that's quickly becoming the talk of the town. With its sleek and sophisticated decor, fresh and flavorful seafood dishes, and an unbeatable location, Sexy Fish Miami is the ultimate dining destination for those who crave a truly unforgettable culinary experience. Whether you're looking to indulge in the finest tempura and caviar, savor some of the best seafood classics with a modern twist, or simply soak up the stunning views of Brickell, Sexy Fish Miami has it all. So grab a seat, raise a glass, and get ready to dive into the world of opulence.
Atmosphere
Prepare to be transported into a fairytale world when you step into this establishment. The restaurant boasts a colorful and grandiose decor, featuring vibrant murals, bold patterns, and stunning artwork. Every corner of the restaurant is Instagram-worthy, from the stunning chandelier above the bar to the plush velvet chairs at the tables. Whether you're celebrating a special occasion or just looking for a night out, the atmosphere at Sexy Fish Miami is sure to leave you enchanted.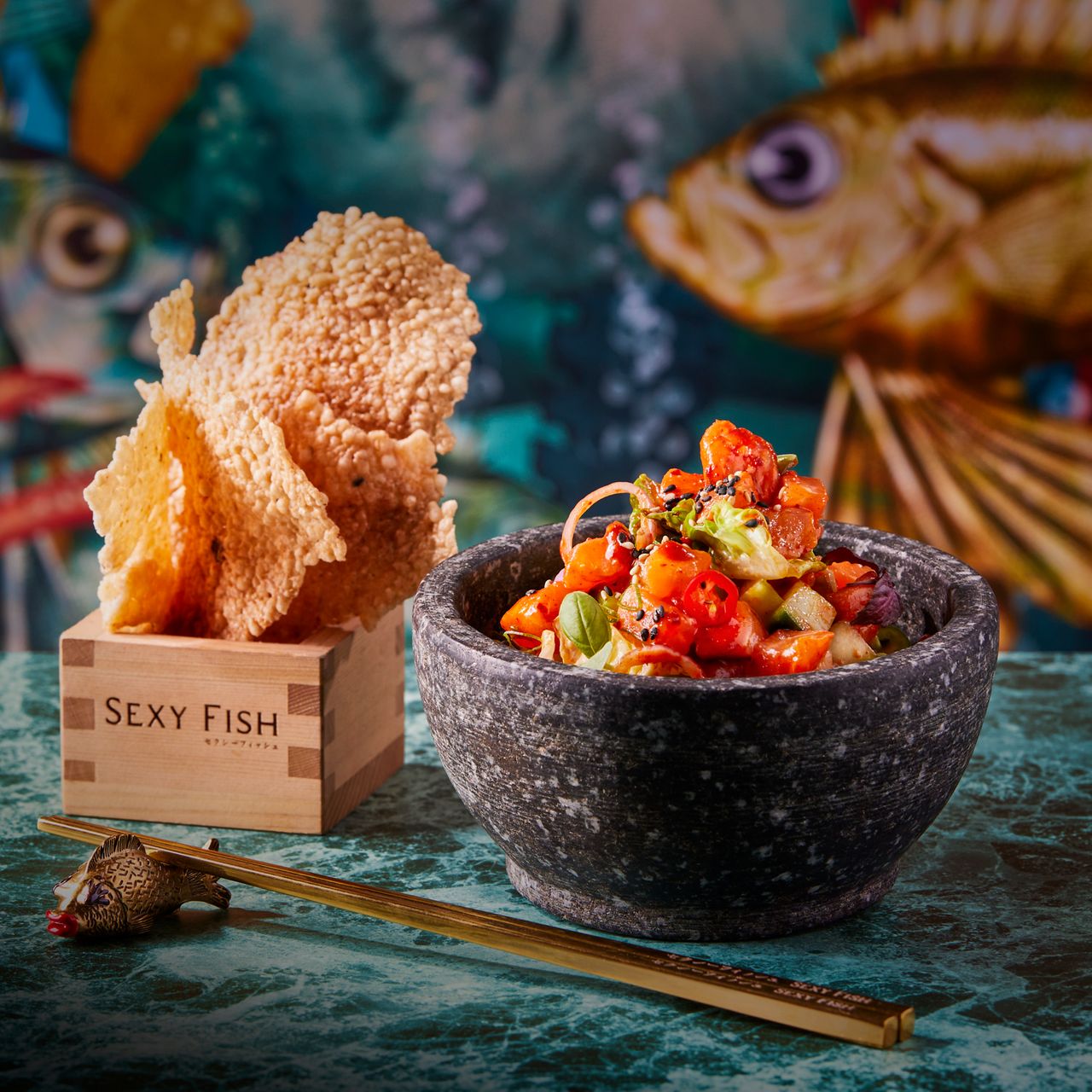 Food
Sexy Fish Miami isn't just a seafood restaurant – they have an extensive menu with options ranging from caviar to wagyu beef. However, their seafood dishes are definitely worth trying. The menu features fresh and flavorful options like tuna tartare, lobster tempura, and caramelized lamb. If you're in the mood to not decide, give Omakase Menu a try – it's a selection of 10 signature dishes that is consistently raved about by patrons!
Drinks
The drink menu is even more impressive than the food! The restaurant features an extensive wine list with bottles from around the world, as well as a creative cocktail menu. One must-try cocktail is the Electric, an unusual concoction that mixes spicy and sweet with mango and chipotle and is tossed with tequila to tantalize your tastebuds. And if you're feeling adventurous, try the Lavish – a mix of brown butter mezcal and coffee that packs more of a punch than your average coffee while maintaining its true essence!
Dessert
Save room for dessert because their sweet treats are not to be missed! The menu features Miami classics like key lime pie and cheesecake, as well as more creative options like the chocolate meltdown- a decadent dessert that is made to be broken open at the table. Pair your dessert with a cup of espresso or cappuccino for the perfect ending to your meal.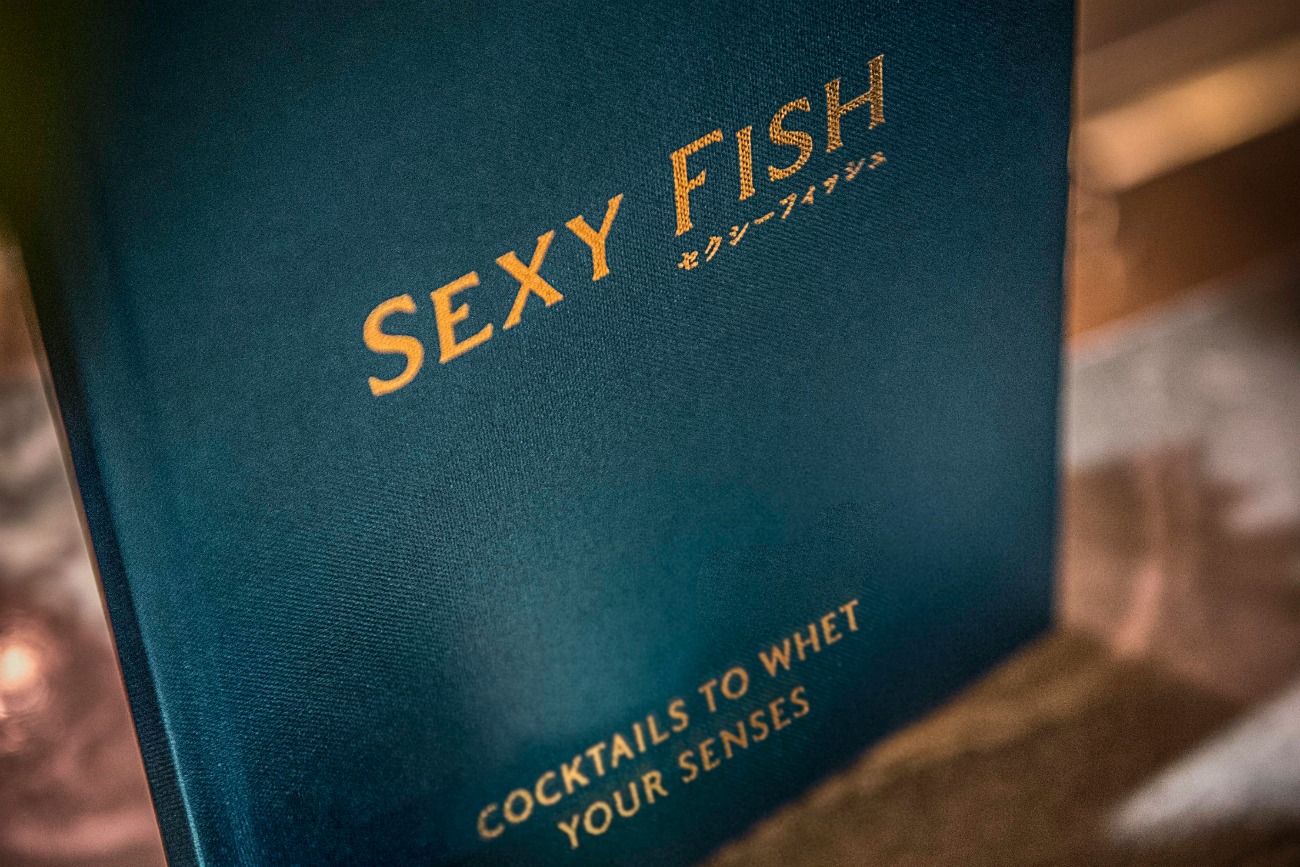 Cost
As expected from a high-end restaurant, the prices can be on the higher end. You can expect appetizers to be around $20, and entrees that can get over $100 but average about $40. However, the portion sizes are generous and the quality of the food and drinks is top-notch, making it a worthwhile splurge for a special occasion or night out.
Vibe
The vibe is upscale and trendy, attracting a chic and diverse crowd. While the atmosphere is certainly lively, it's also intimate enough for a romantic dinner or a quiet conversation. The restaurant is known for its impeccable service, with attentive and knowledgeable staff who are always happy to recommend dishes or drinks. Whether you're in the mood for a casual dinner or a full-on night out, the vibe at Sexy Fish Miami is sure to impress.
Sexy Fish Miami
$$$$

1001 S Miami Ave
Miami, FL 33130
305-889-7888
View Website

Hours
Sunday- Wednesday, 12 PM – 12 AM
Thursday- Saturday, 12 PM -2 AM