Discover a new world of flavor at YOLO Restaurant – where delicious food and good vibes come together.
Updated Feb 24, 2023
Fort Lauderdale is known for its vibrant dining scene, but one restaurant rises above the rest as the epitome of sophistication and style: YOLO. From its chic ambiance to its innovative menu, it is the destination for those looking for a truly memorable dining experience. So grab your appetite and join us as we dive into this review of what makes YOLO the talk of the town.
Atmosphere: A World of Elegance
As soon as you walk through the doors, you're transported to a world of sophistication and style. The contemporary design features comfortable seating, dim lighting, and stylish decor, creating the perfect ambiance for a romantic dinner, birthday dinner, or business gathering. No matter the occasion, YOLO is the perfect place to indulge.
Grub: Fresh, Innovative, and Delicious
The menu is constantly changing as the chefs use only the freshest ingredients to create innovative and delicious dishes. From seafood and steak to pasta and vegetarian options, there's something for every taste bud. And with generous portions and captivating presentation, each dish is a work of art.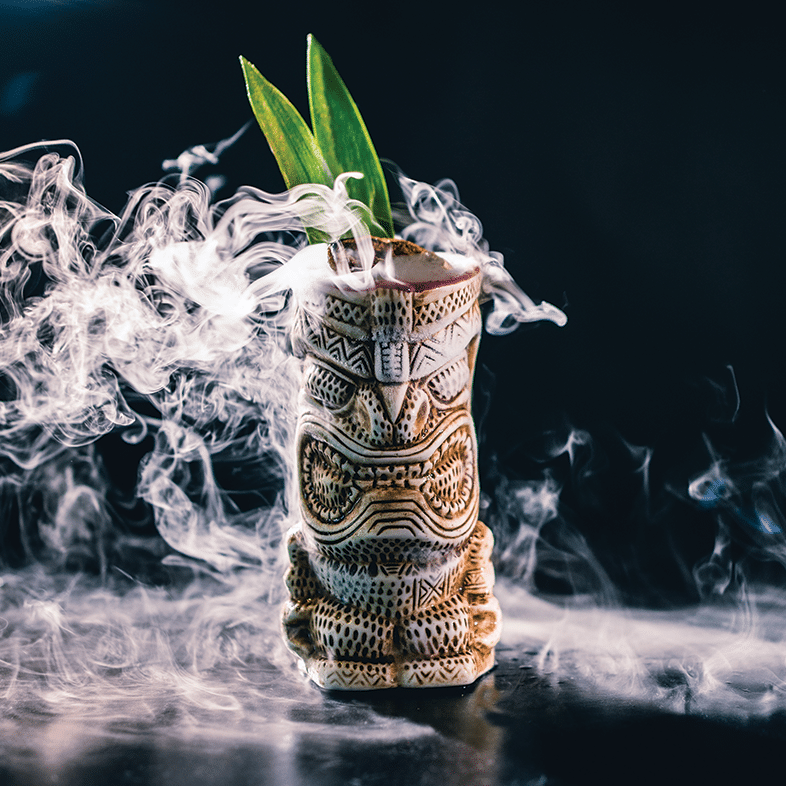 Booze: A Toast to Good Taste
Their full bar offers a wide range of cocktails, wine, and beer, making it the perfect place to unwind with a drink. The bartenders are knowledgeable and can recommend the perfect drink to complement your meal. So whether you prefer a classic cocktail or a unique organic wine, YOLO has you covered.
Sweets: Dessert Done Right
The dessert menu is just as impressive as the main menu, featuring decadent chocolate treats, refreshing fruit sorbets, and everything in between. If you want dinner and a show, try the YOLO Donut Tree or the Banana Foster Napoleon, each coming ablaze. No matter your sweet tooth, you'll find something to satisfy your cravings.
Cost: Worth Every Penny
As a high-end restaurant, the prices reflect the quality of the food and atmosphere. Entrees typically range from $25 to $50, with drinks and desserts appropriately priced. If you're looking to splurge, the Table-Side Flambéd and carved Tomahawk Ribeye Steak will set you back $200. But trust us, the experience is well worth the investment.
Vibe: Sophisticated and Elegant
Guests are treated to a night of indulgence from start to finish. The sophisticated and elegant atmosphere sets the tone for a memorable dining experience. The staff is friendly and attentive, ensuring that every guest feels special and well taken care of. The vibe is the perfect balance of refinement and relaxation, making it the perfect place for a romantic dinner or special occasion. Unwind from your hectic day and savor the best of Fort Lauderdale at YOLO.
This is a must-visit restaurant for anyone looking for a truly memorable dining experience in Fort Lauderdale. From the trendy ambiance to the inventive menu, they offer something for everyone. Whether you're looking for a romantic dinner, a night out with friends, or a business gathering, they're the perfect place to indulge. Treat yourself to an evening of sophistication and style at YOLO.
YOLO
$$$

333 E Las Olas Blvd,
Fort Lauderdale, FL 33301
954-531-1000
View Website

Hours
Monday–Wednesday, 11:30am – 12am
Thursday–Friday, 11:30am – 2am
Saturday, 11am – 2am
Sunday, 11am – 10pm